If you like to travel, do you go for rest and relaxation or do you try and cram a lot into your trips?
For some, a vacation is all about R&R. For others, they want to see and do as much as possible from start to finish.
So, will you get a lot done on your next vacation?
Finding the Right Balance When Traveling
In trying to find the right balance when traveling, here are some thoughts to keep in mind: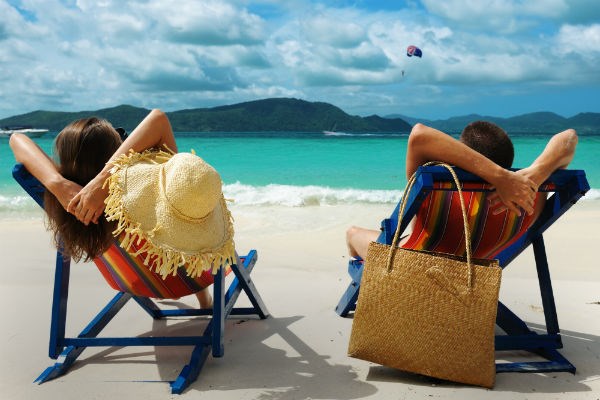 Reason for the trip – Why are you traveling this time around in the first place? Is it to get some time away from the daily grind? Are you in fact traveling for your job? Knowing the reason for your trip will go a long way in deciding how much you may or may not get done.
Where you are heading – Another factor to come into play will be where you are traveling to. If headed overseas for a week or so, will you do everything possible to soak in the local culture and history? An example of this would be if going to Morocco. This former French colony has so much to offer both the first-time visitor and those who've been here before. From the nightlife and food to Marrakech popular arts festival, there is plenty to keep you busy.
What you like to do – If you are a go-getter when traveling, chances of you lying by the pool most of your trip are slim. Now, this doesn't mean you can't take some time for a little peace and quiet. That said most places you visit in Morocco or any other country for that matter will have plenty to do and see. If going somewhere for the first time; be sure to study up on the country beforehand. You can best do this by turning to the Internet. From country websites to travel agencies, you should have no problem finding info on stuff to do.
Spending worries – Many go between having a good time and not overspending on vacation. You can usually go about this by having a travel budget in place from the start. Be sure you start saving for your next vacation as soon as you return home from the first one.
When children are coming – If taking your children, you want to be sure they have enough to keep them occupied. The last thing you want on a trip is one or more unhappy kids.
Don't leave without a little R&R – While it is fine to want to do and see a lot on your trip, set aside time for resting up. Given you likely work hard and have a busy schedule at home; your vacation is the time to dial things back a little. That said do your best to have some downtime so you come back from your trip nice and refreshed.
When trying to get as much done as possible on your next trip, remember the reason you're on a trip in the first place.
Yes, you deserve a vacation from the real world.